THE FUTURE IS IN THE EAR
We only want the best. For you and for your herd. Our unique cow monitoring service measures ear temperature combined with behaviour. Giving you actionable insights about the health, fertility and nutrition of your herd, so you know exactly which cows to focus on – and why.
The System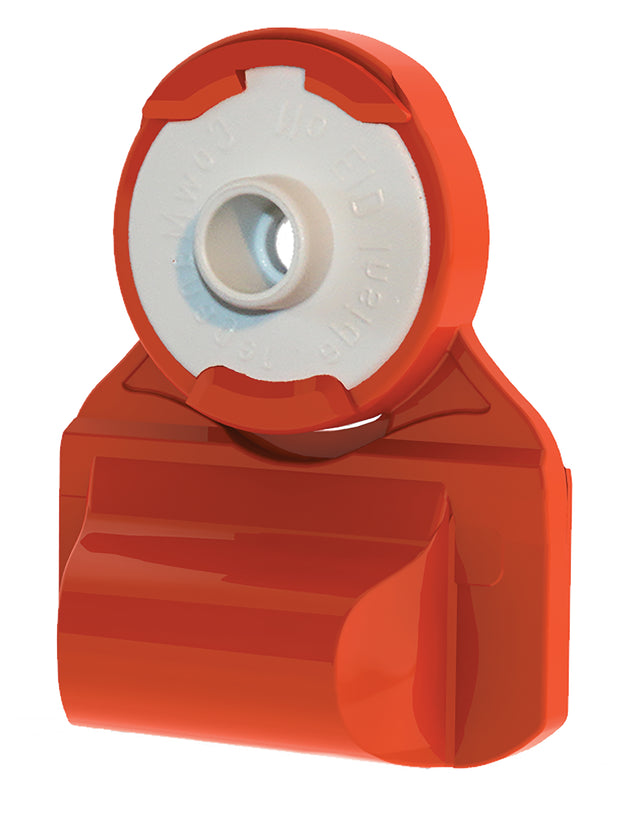 Ear Sensors
CowManagers ear sensor provides accurate information about your herd's fertility, health, and nutritional status.

It's easy to install too: there is no need to recharge batteries or adjust collars.

- An effective attachment mechanism ensures that the sensor remains firmly in place

- Culling a cow? Simply remove the sensor and attach it to the tag of another cow
Routers, Solar and Mains Powered
CowManager is a complete plug-and-play system, data is transmitted by the sensors through (solar) routers that can be installed in your pastures, feedlots or barns.

A coordinating device connected to your computer ensures optimal data flow.

- Extremely accurate data

- 7 days of internal data storage

- Optimal data flow offering a clear, comprehensive overview of your herd's wellbeing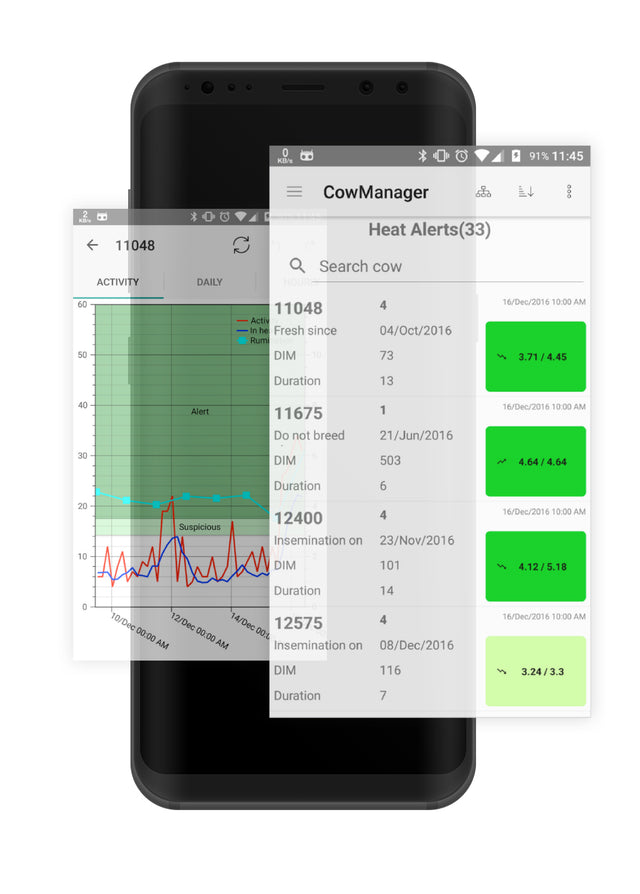 Mobile App & Desktop Application
There is a variety of ways you can access your collected data.

You can have 24/7 access to your data and notification via the mobile application. This allows you to monitor your herd from anywhere in the world.

The computer application gives you even more power and ways to analyse your herd's data bringing greater insight with even more value-packed functionality.
Fertility
The Fertility Module is more than just the most accurate heat detection system on the market, it helps to identify peak heats, silent heats, pregnant cows, abortions and so much more.
Combine this with Auto Drafting features and you will have the easiest mating season ever.
Health
The Health Module alerts you to diseases such as mastitis, milk fever, lameness. Allowing great insights through the data graphs you can begin to see patterns in your herd and accurately assess many conditions from this graph.
This module also gives you the ability to monitor treatment progression during the recovery stages.
Nutrition
The Nutrition Module is a game changer for those looking to optimise herd-performance with insights in eating and rumination time. Its unique Transition Monitor identifies dry cows at risk weeks before calving.
The ear temperature measurement combined with the behavior warns you for heat stress in an early stage. Early intervention and optimalisation in feed and management prevents losses and results in a healthier and more productive herd.
Testimonials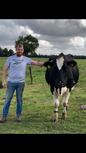 Shane Corbally
Brownstown Estate, Co Meath (400 Cows)
'CowManager has paid for itself in the first year. I worked out that it's saved us 300hrs/year on heat detection alone – so its been a great labour-saving investment! It gives us time to focus on other important jobs in the yard. The heat detection is extremely accurate, we don't have as many tricky cows to AI, as they are being inseminated at the optimum time. Health alerts have allowed early intervention with a non-antibiotic treatment such as a rumen stimulant to get an 'off form' cow back to full health. We wouldn't be without CowManager!'

Niall & John Mason
Tralee, Co Kerry (90 Cows)
'Cow Manager has been a great addition to the management of the farm, I started DIY AI a few years ago and I was looking to improve conception to sexed semen. Cow Manager has done a great job on that, timing of AI is crucial with sexed and I know before each milking which cows are to be AI'd afterwards, there is no longer a bull running with the cows which makes the farm safer and no tail paint required. The health module is also fantastic for early detection of problems, and early intervention which is key to getting the cow back to full health which in turn reduces vet bills and milk loss.'

Simon Butler
Adare, Co. Limerick (120 Cows)
'CowManager has allowed us monitor our cows 24/7 while out grazing. Running a robotic system with ABC grazing in place, we don't see the cows as much. CowManager allows us to detect heat and health alerts continuously. We can intervene with less invasive, non-withdrawal antibiotics.'

John Rowe
South County Wexford (220 Cows)
'We wanted a monitoring system that would work on a grass-based system and be both reliable and accurate and that's what we got with CowManager. When it comes to such a big investment on the farm we sit down as a family, and we look at it as a whole. If it can save you time, save you money and make you money, you have to invest in it – CowManager does all three. That's how good the system is, it is lifechanging'

Brian Galvin
Killbritain, Co.Cork (100 Cows)
'Before we put in CowManager we were doing our heat detection with tail paint or teaser bulls. They show you the cows in heat, but they don't tell you what exact time frame to AI that cow. Obviously, the sexed semen is more of an expensive straw. You need to be getting into that window properly to have full effectiveness of that AI straw. CowManager really hit the nail on the head for us, It's unbelievable how accurate it is.'

Raymond Goggin
Bandon, Co.Cork (120 Cows)
'CowManager has helped my herd's fertility by giving me accurate heat alerts. I have been able to improve the timing of AI this past spring, and this has been a major factor in improving my conception to first service, which is at 78%. The herd has a 94% pregancy rate after a breeding season of 8 weeks of 100% AI. Fertility has always been a priority on my farm, and CowManager has helped me fine tune my system'

Barry O'Mahony
Berrell Farm, Co.Cork (200 Cows)
'We initially wanted a system that would allow us monitor our heifers on an out farm, but when we started researching our options, we saw the benefits CowManager could bring to our herd as a whole. We found that CowManager was unique in the marketplace. Its rumination, eating, activity, resting and temperature monitoring mean that it is in a league of its own. Managing fresh cow's health in a block calving system can be difficult, but CowManager makes it easy.'

Michael McCormack
Moate, Co.Westmeath (120 Cows)
'We installed CowManager in February 2018 and haven't looked back since. The installation was very straightforward, the lads came and tagged all the cows, and set up all the antennae. It's brilliant the way the whole system is wireless, so there was no laying cables or tearing up concrete in the yard. We chose CowManager because we liked the fact that it's an ear tag system. It's very easy to swap a tag from a cull cow to a new heifer coming into the herd. It's like having another person in the yard with the cows constantly.'

Winston Bennett
Dillagh, Co.Cavan (70 Cows)
'I installed CowManager because we were missing too many heats with visual heat detection, particularly when cows were indoors during the winter. We were also using stock bulls for breeding replacements and I wanted to eliminate them to make the farm safer. Since installing CowManager we have come to rely on it 100%. The major benefit of CowManager for us is that it takes the guess work out of breeding our cows. CowManager tells us the exact optimum time to AI, which is very useful.'

Philip & Michael Britton
Mullinahone, Co. Tipperary (240 Cows)
'CowManager has allowed us to have better control of the fertility in our herd by detecting silent heats and enabling us to inseminate cows at the optimal time. The Fertility insights reports are great for flagging problem cows before the breeding season begins.'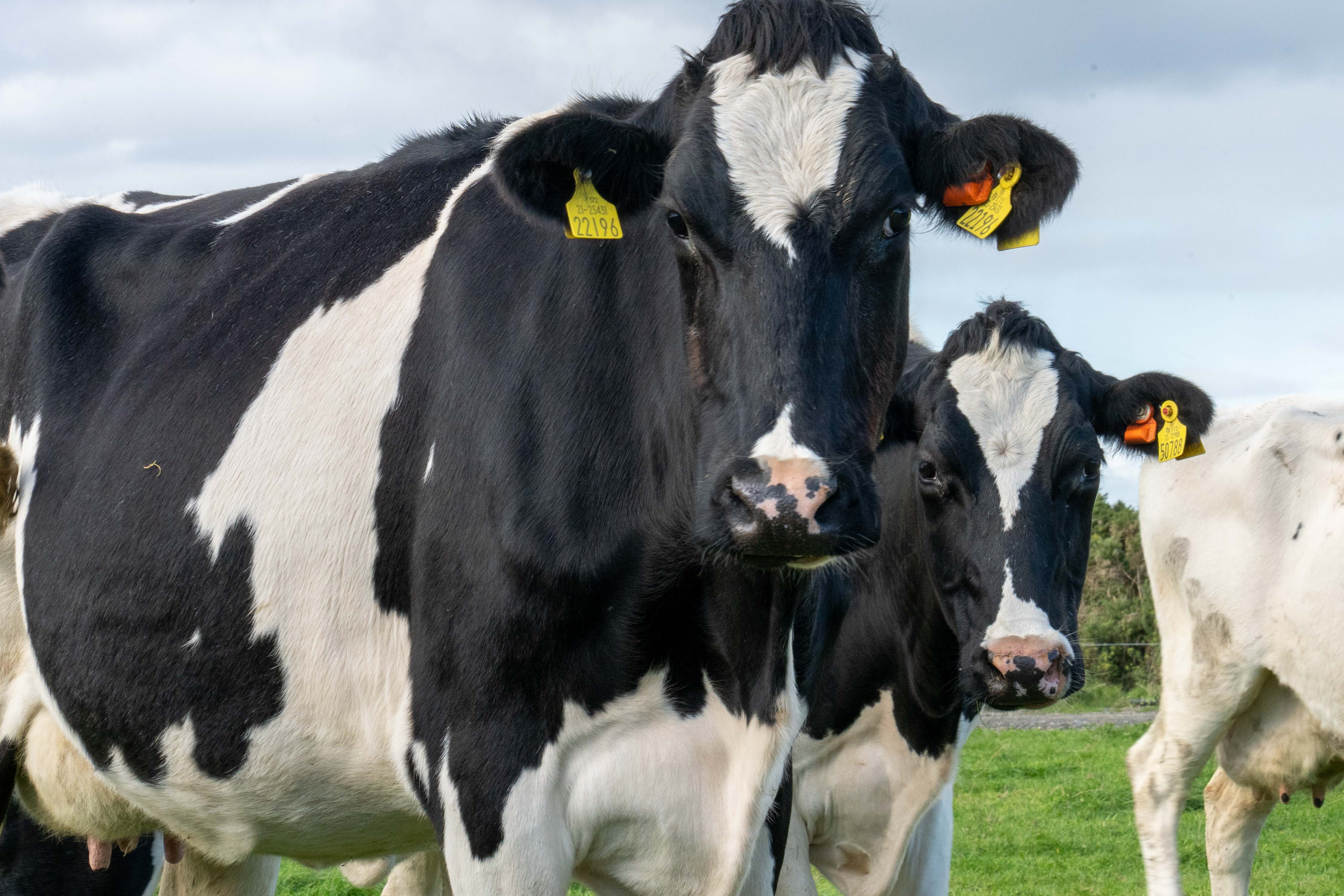 Contact Us
021 234 9691
info@cowmanager.ie